Tucker Residential Locksmith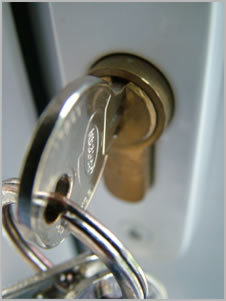 Whenever a homeowner in Tucker, Georgia is in need of the services of a dependable and efficient locksmith, they often turn to KTC Tucker Locksmith. We are always here to provide you with the services that you may need for your lock or key needs.
We offer around the clock services to make sure that everyone who needs our help is able to receive it. Get better security for your home with the security features we have to offer to you at KTC Tucker Locksmith. Many homeowners find it beneficial and useful to rely on our services because we can offer them security at prices they can afford. Rather than breaking the bank to get the help you need, just give KTC Tucker Locksmith a call to see what we can do for you. With our team of qualified and talented locksmiths, we are sure we'll be able to maximize your homes security.
Contact the knowledgeable and helpful associates of KTC Tucker Locksmith to find out what we can do to provide you with greater security for your home. You'll be surprised to see just how practical and affordable it is to get the quality of security you need at KTC Tucker Locksmith. We stand by our work and proudly offer you our service guarantee.
CALL TODAY: (678) 405-9362
We offer a wide range of Residential Services at KTC Tucker Locksmith:
24 Hour Service
Master Keys
Re-Key Locks
Garage Door Locks
Home Safes
Gun Safes
High Security Locks
And more
CALL NOW: (678) 405-9362