Tucker Commercial Locksmith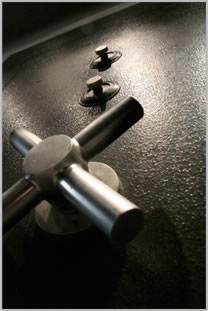 If you need a commercial locksmith technician to help you with your service needs, contact the preferred services of KTC Tucker Locksmith. With so many businesses being broken into, it is no wonder you are giving more consideration to your business security.
KTC Tucker Locksmith is able to help you with your locksmith service needs, regardless of the type of business you have or how challenging the job maybe, we are certain that we can offer you the help you need. If affordability is an issue for you, you will certainly be happy to know that KTC Tucker Locksmith is capable of offering you the services you need at prices you are certain to be bale to afford. Don't take chances with the security of your business, instead, rely on a proven effective service provider right here in Tucker, Georgia at KTC Tucker Locksmith.
We offer you a no-obligation, complimentary consultation in order for you to learn more about the services we offer that are most beneficial to commercial businesses. We offer security features that are much more affordable than those offered by a security company, find out what they are by contacting us today at KTC Tucker Locksmith.
CALL TODAY: (678) 405-9362
At KTC Tucker Locksmith we offer the following Commercial Locksmith service:
24 Hour Service
Break-in Repairs
Maintenance
Lockouts
Key Extractions
Keypad Devices
Door Closers
Deadbolts and Hardware
Emergency Locksmith
Combination Changing Locks
Desk/Cabinet/File Cabinet Locks
And many more……
CALL NOW: (678) 405-9362